Who We Are
Power Oregon is an independent non-profit clean energy think-tank researching and recommending policies that will firmly establish Oregon as an innovation ecosystem for clean energy integration, smart manufacturing, and renewable energy technologies. We believe that Oregon could uniquely benefit from accelerated adoption of various clean energy technologies, including:
Industrial Energy Efficiency
Smart Grid Innovation
Renewable Power Integration
Energy Technology Commercialization
Our Board of Directors is comprised of thought leaders in energy policy, technology development, finance, and entrepreneurship. From the outset, Power Oregon engaged senior industry leaders, public officials, educators, economic experts, and policymakers to consider the best way for Oregon to stimulate growth in energy-intensive tech sectors. In addition to its own studies, Power Oregon commissions research papers designed to assist legislators with designing effective policies for accelerating decarbonization.
Back to top
Directors
---
Eric Strid
Founder and retired CEO, Cascade Microtech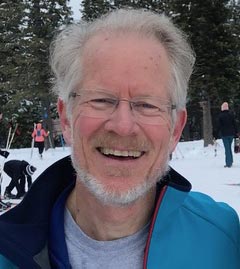 Eric Strid is a cofounder and retired CEO of Cascade Microtech, a global semiconductor equipment company in Beaverton, Oregon (now FormFactor, Inc.). Eric's early microwave testing work, in collaboration with cofounder Reed Gleason, led to their founding of Cascade Microtech and to several IEEE awards for technical innovation. Eric served as CEO from 1984 to 2008 and led Cascade's successful public offering in 2004. From 2008 to 2012 Eric served as Chief Technical Officer and then retired.
After retiring in White Salmon and browsing some potential sustainability projects, he quickly found that if we don't fix climate change, then nothing else will matter. Eric is a Director of Power Oregon and npArbor, Inc.; a co-convener of the Columbia Gorge Climate Action Network; a councilor for the Hood River County Energy Council; and on the Advisory Boards of Food and Water Watch and the Green Energy Institute at Lewis and Clark College. Eric's current research interests include clean energy policies and modeling, accelerating EV adoptions, seasonal energy storage developments, and artificial intelligence technologies.
Josh Bratt
Senior Vice President, Morgan Stanley Wealth Management
Josh Bratt is a co-founder of Power Oregon (formerly OESTRA). Professionally, he is a 25-year veteran with Morgan Stanley in Portland. His community work has included serving as director, president, and treasurer for multiple youth sports, community, and not-for-profit organizations. He holds a Bachelor's degree in economics (cum laude) from the University of Utah and is a graduate of the Northwest Intermediate Commercial Lending School.
Josh served for ten years on the board of directors for the Oregon Environmental Counsel and was a gubernatorial appointee to Oregon's Energy Policy Review Committee. His years of experience and involvement with Oregon's energy policy of combined with an extensive business background makes Josh an agent of change in Oregon's local government. Josh designed Power Oregon with the goal of leveraging the significant policy investments that Oregon is already making. He believes the result of Power Oregon's lobbying efforts will be above-trend growth of high wage jobs in the energy sector and an increased likelihood of achieving already established state-wide emissions objectives.
Back to top
Our History
---
Power Oregon is the assumed business name for the Oregon Energy Systems and Technology Research Alliance (OESTRA). OESTRA began as a one-man research project in 2006. Expansion came early when we affiliated with the Portland based Charitable Partnership Fund under its incubator program; a program dedicated to launching new non-profit initiatives. This relationship was instrumental in facilitating several key areas: financial support, network building, and project oversight. While the affiliation continues today, in 2014 the IRS granted OESTRA 501(c)(3) status and Oregon licensed OESTRA as an independent non-profit corporation.
An Advisory Board of business and policy experts from the public and private sectors was established to guide OESTRA's work in 2009. In addition to its Board of Advisors, OESTRA has convened senior industry leaders, public officials, educators, economic experts, and policy consultants to consider the best way for Oregon to align the private sector with higher education to help advance and sustain the energy business sector's recent growth. In addition to its own research, OESTRA has drawn from research done by the American Energy Innovation Council, Brookings-Rockefeller Foundations, Pew Charitable Trust, and others to frame its recommendations.
Back to top